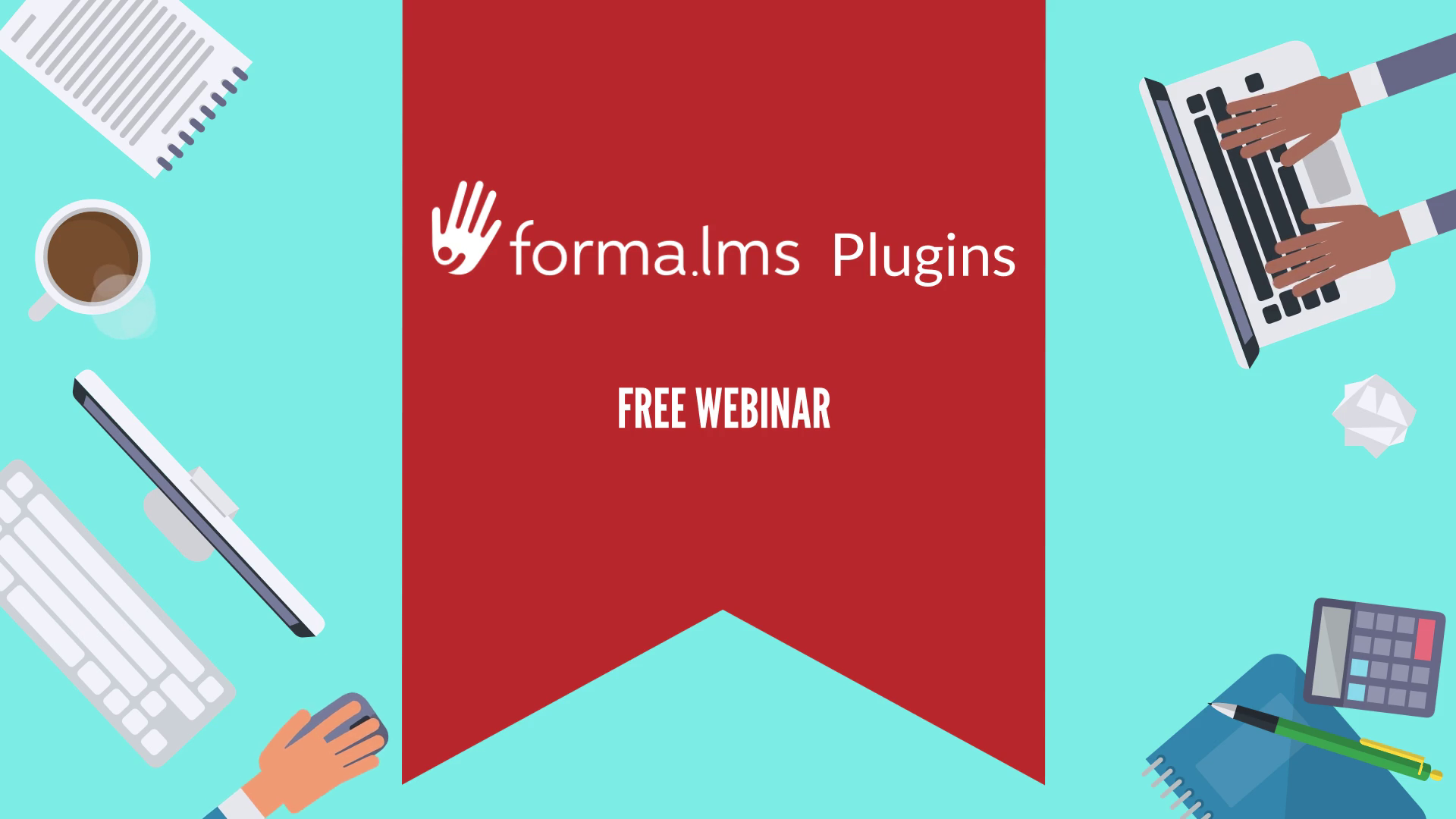 Free webinar - June 15th at 3.00 pm CET - Forma Lms plugins
Did you know that with Forma Lms plugins you can extend your platform, automate repetitive functions and boost it up by adding new features?
What are Forma Lms plugins? What features do they have? Which ones are right for your needs?
Join our free webinar to find out!
WHAT WE WILL TALK ABOUT
Our webinar will focus on three essential points:
WHEN
The webinar is on June 15th, 3 pm CET
Click on the "registration" button below, you will receive the instructions to participate.
We are waiting for you!