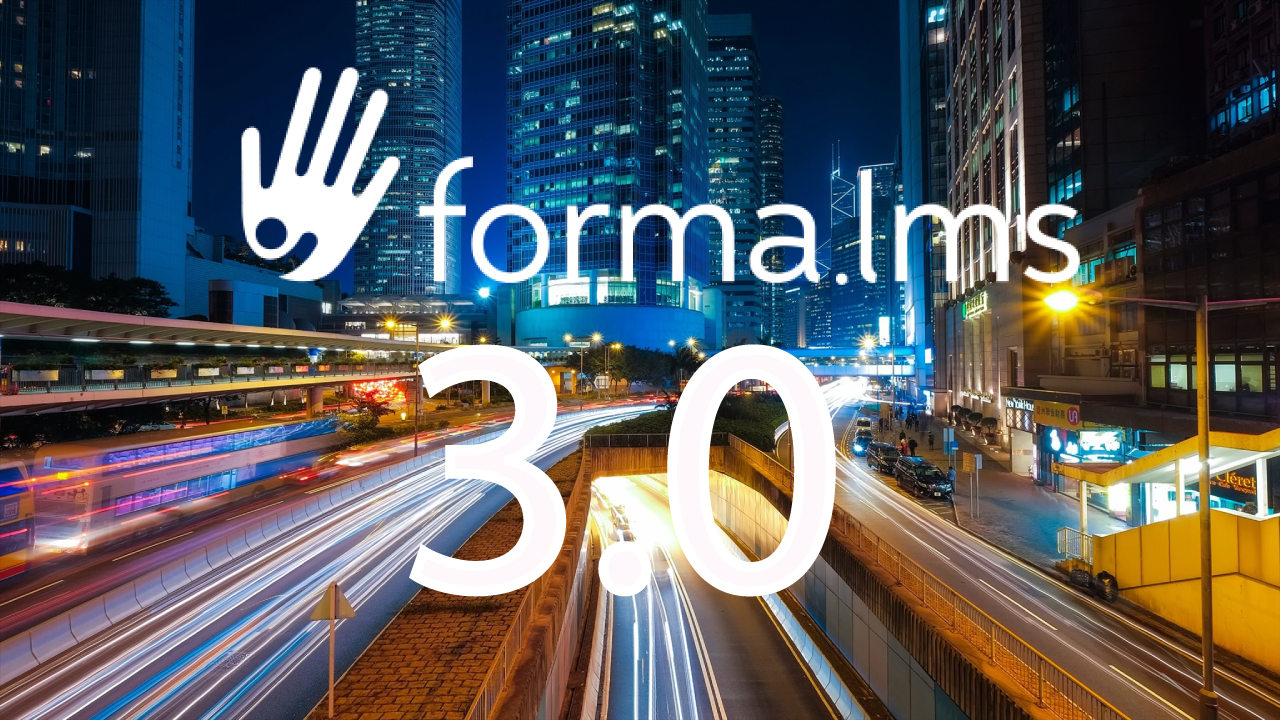 Free Webinar - 2 December, 3:00 pm - Forma 3 News
Forma 3 is already in its second beta release and we're proceeding apace with testing and latest fixes.
Within a few weeks we'll release a new version; hopefully the new official major release will finally be launched.
So what's new in this very important new version 3.0 of Forma?
Sign up for our free event to find out!
TOPICS
A more modern and performing core
Updated code
Cleaned up, optimized or completely rewritten features
New logic of "event management"
A new "Dashboard" feature
Customizable home page organized in blocks, with the most relevant information for each user
New learning objects management
Improved user experience
Better performance
New, highly-anticipated, features
Updated and improved interface
Lighter and more modern look and feel
Front end code rewritten and optimized
Other improved features
"Language management"
"Meta Certificates"
"Course form"
Dates management in classroom courses
WHEN
The webinar is on December 2nd at 3pm
EXPERTS
HOW TO REGISTER
Click on the "Register" button below and follow the instructions!
Waiting for you!